11/04/2018
04-11-2018, 02:20 AM
(This post was last modified: 04-11-2018, 03:07 AM by DEADMONSTOR.)
Police ranking saving is fixed
Group chats should work now for cops
Police ranking works for all cop jobs
Fixed warranting and wanting with cops
Any jobs that are cops will now have the rank in their name
PD raid is now allowed to lockpick sorry.
Removed fishing shit when changing jobs
Apparently radio is not the same as music player. ( You can use it now ) sorry
Added more categories for ticket system
Hopefully kidnapping works and mugging works
Grenades and PSG buffed
Fixed farmer again......
Made it so only certain jobs can do illegal shit
Stop certain lag the events make
Added new event knive
Rainbow physgun fixed
Rainbow fidget spinner fixed
Fixed physgun issue
Physguning admins on duty no longer "bouncey"
4 hours worth of coding please dont hurt me I need sleep
lit af
Good stuff yezzz
Edit: Dead needs to sleep!
Blast - Community manager 
Please +rep me i'm poor
Good boindead
ONO
THATS
NOT GOOD
.........
U ARE A DUCK
..........
U EGG
Thank you mr deadmonster
02-27
I don't rlly like the new ticket sysetm, so thanks for changing it
Not that some people would use it because too many staff are rarely on duty
BUT YEAH THANKS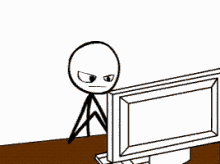 "Oh, so they have internet in

Computers

Now!"
- Homer Simpson
The old ticket system was just too tedious, but now it seems a lot better
"
Somebody Touched My Spaghet"

 

 Albert Einstein
I always thought knife was with a ''F'' not with a ''V''
Users browsing this thread:
1 Guest(s)