Temmzie Is leaving
Thanks for a great time here at Hawk.

I'd like to thank You guys for being here
But uh... Kai mostly, for actually being nice to me.
There are others I would like to thank but can't think of right now.
Cyas, have a good one!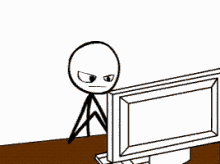 "Oh, so they have internet in

Computers

Now!"
- Homer Simpson
:wave: wait it's not discord....
Blast - Community Manager
Please +rep or your triple gay
[img]
[/img]
I'm gonna miss your memes in chat temmzie... bye ;-;
Goodbye, good luck to whats coming in the future.
Ranks owned at least once (Order acquired):
Supporter Recruit DMT
Premium
Operator
Alumni
one of the best staff members I've seen, yet made the place more entertaining
good luck in the future man.
Man, cya hope everything goes well for you
Have fun in whatever you decide to do next. I wish you the best of luck. We're all going to miss you!
!THE! !VOID! !AWAITS! !YOU!
Bye bye man I'm gunna miss ya
;-; Thanks for everything you've done for us and Hawk in general... Keep in contact. <3
Users browsing this thread:
1 Guest(s)